Message from the Incoming President of CMOS:
Tightening up, Speaking up, and Greening up
– By Paul Kushner, Professor, Department of Physics, University of Toronto and Incoming CMOS President –
I'm honored and excited that I'll get to serve you, our membership, as CMOS President this year. As CMOS Vice President I have come to appreciate the Society's hard-working staff, its community of proactive volunteers across Canada, and its dedication at the local level. I've been impressed with how much time and effort the CMOS Centres devote to outreach, organization of seminar series, membership development, and other professional activities vital to our community.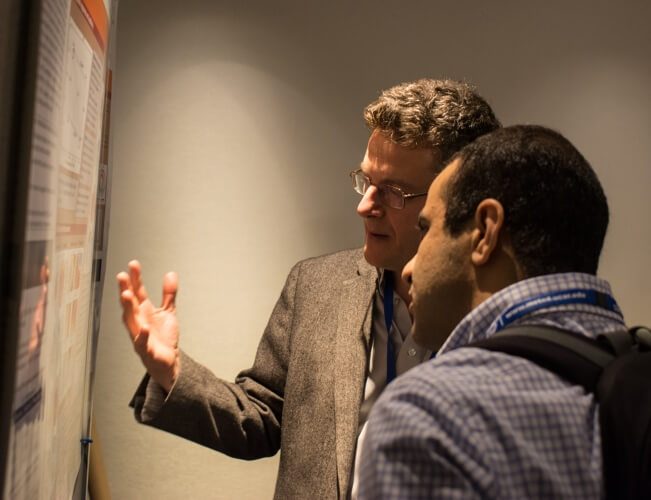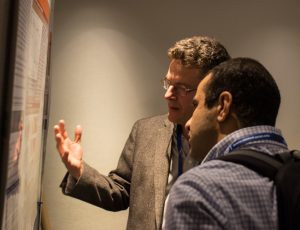 But I want especially to call out those Centres serving as hosts of the annual CMOS Congress: Halifax (2018), Montreal (IUGG 2019), Ottawa (2020), and now Victoria (2021). Many of you would be amazed at the in-depth thought and organization required to take care of the myriad logistical details for local and scientific aspects. This year's Congress in Halifax has featured superb advance planning and careful organization of joint activities with the MEOPAR Network. I think we're all going to have a great time in Nova Scotia!
So what does 2018-2019 hold in store for my term as CMOS President? Under the able leadership of Martin Taillefer (President, 2016-2017) and Wayne Richardson (President, 2017-2018), CMOS has completed a strategic planning review and modernization of its communication through the launch of the online open-access version of the CMOS Bulletin. I want to build on this momentum in three areas of stewardship:
1. Strengthening our financial position: As Marty and Wayne have pointed out, CMOS's annual deficit is draining our reserves and threatening the Society's financial viability. This year we took steps to address this, but our review of income and expenses has revealed other opportunities for savings and growth that we will work with Council, Centres, and you, the broader membership, to implement. I want us to be in a balanced budget position by 2021 and to return to regular surplus positions thereafter. Financial stewardship is a challenging but necessary part of ensuring our continued impact as a professional organization and learned society.
2. Promoting and enhancing our research and education mandate: This year I will focus on promotion of the Canadian atmosphere/ocean/climate science research enterprise. As part of this, the ad-hoc working group on Atmosphere-Related Research in Canadian Universities (ARRCU) will become a CMOS Special Interest Group (SIG) at the Halifax Congress. In addition, a "Space" SIG on space-related activities is also in the works. I want to make sure these SIGs and our Science and Education committees have the people and resources they need to enhance our work in these areas.
3. Environmental stewardship and sustainability: Human society, all of us included, are causing rapid global warming and climate change through greenhouse gas pollution. The attendant impacts of climate change are impacting our daily lives, harming our planet's environment, and driving profound societal and political change. CMOS has a unique responsibility in Canada to communicate the scientific understanding of anthropogenic global warming, anthropogenic climate change, and its impacts. As a learned society with deep expertise in climate science, CMOS can play a constructive and vital role in the discussion and in policy development. As professionals, I believe we can play this role in full recognition of Canada's diverse economy and the political dimensions of the problem. So with a view to our unique role and responsibility, I am calling for a review of CMOS' own sustainability practice (carbon footprint evaluation, etc.). Let's make CMOS greener and do our part in working towards climate change solutions.
I will be in touch with you in future messages to expand on these themes and seek your input. Please get in touch with me anytime at the contact information below. See you in Halifax!
Sincerely,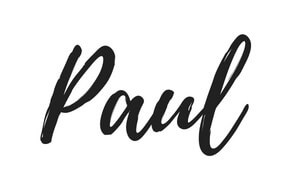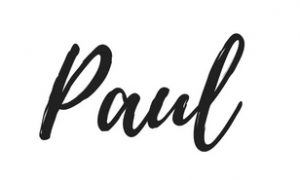 Paul Kushner
Professor, Department of Physics, University of Toronto
Email address until June 13: vice-president@cmos.ca
Email address after June 13: president@cmos.ca
Tel: 416-946-3683
Carbon Footprint, CMOS President, environmental stewardship, Paul Kushner