A Town Hall to Increase Canadian Participation in the UN Decade of the Ocean
Are there Canadian marine researchers who want to work together on proposing research related decade activities and actions?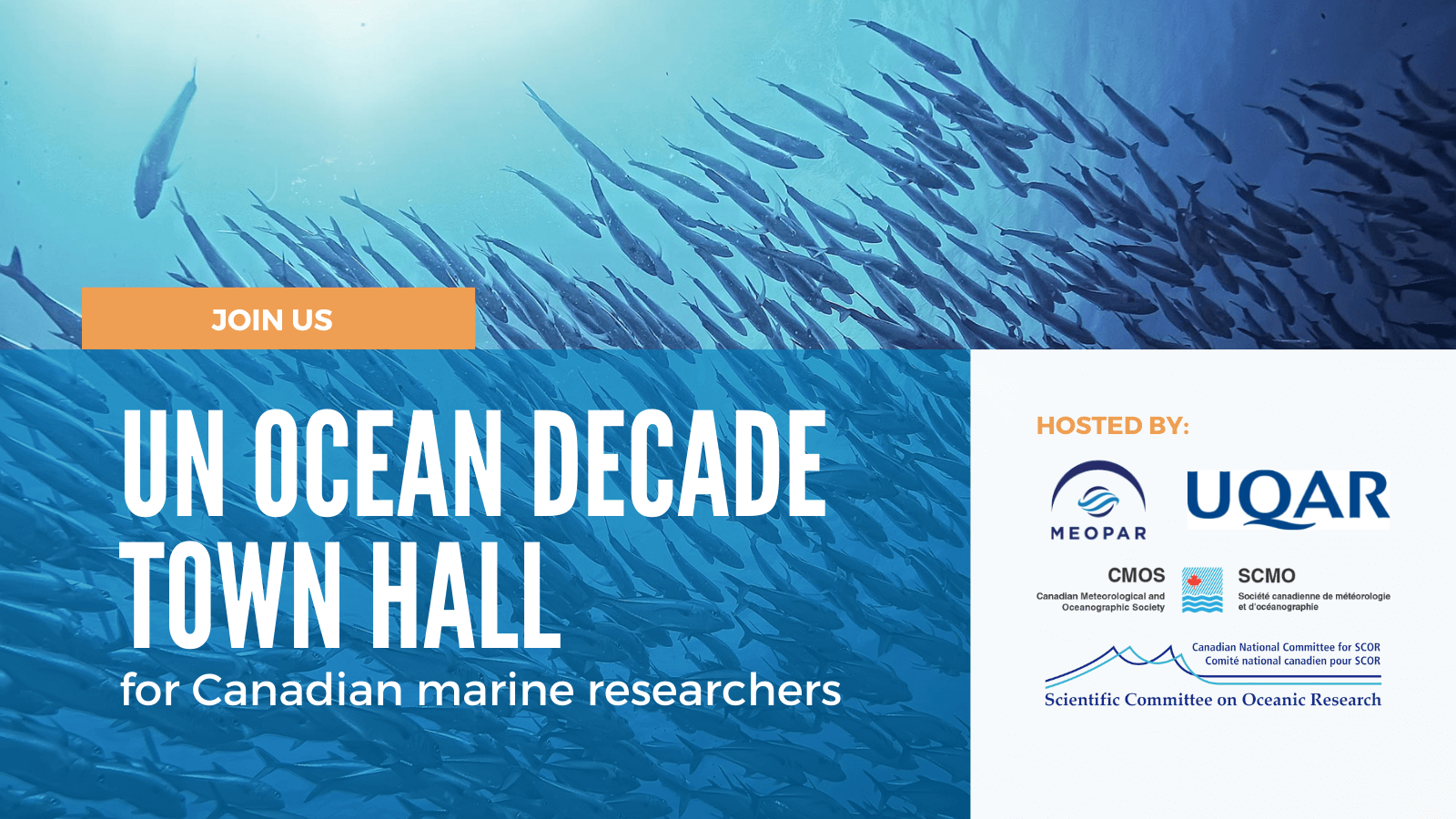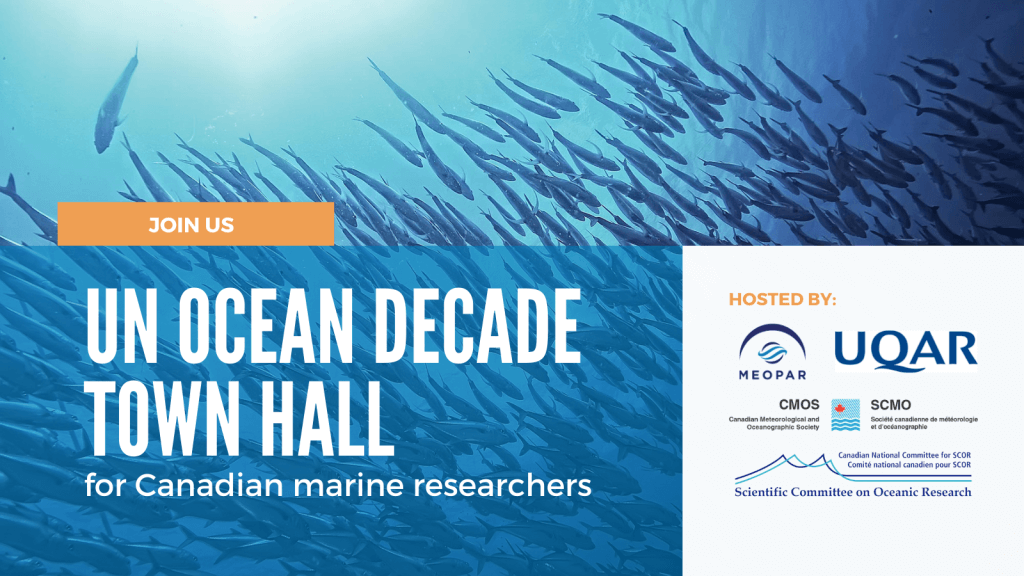 If so, MEOPAR, CNC-SCOR, CMOS, and UQAR are hosting a Town Hall on December 3, 2021 from 3-5PM ADT / 11-1PM PT / 12-2PM MT. We want to bring the research community together to work on UN Decade of Ocean Science activities, and we're inviting you to join: fill out this form to register.
The United Nations declared 2021 to 2030 as the Decade of Ocean Science for Sustainable Development. As part of the UN Decade process, calls for Ocean Decade Endorsed Actions will be repeated every 6 months, and the next call for Ocean Decade Endorsed Actions has been announced for additional programmes, projects or activities over the next ten years. Activities can include events, publications, exhibitions, workshops and conferences. Actions can include programmes, projects or other contributions.
A key principle of these Town Hall is to help individual Canadian researchers learn about and become involved in UN Decade Actions in an open and safe environment. All Canadian marine researchers are welcome and all topics and ideas will be considered; we are seeking to develop and leverage activities related to any ocean basin, using any approach (observation, modelling, theory), from any sub-discipline of marine sciences, at any level of involvement, as getting Canadians involved in UN Decade actions is as valuable as creating Canadian let initiatives. We hope you will join us.
Questions? Email alexa.goodman@meopar.ca and pmyers@ualberta.ca.
This initiative is supported by: ArcticNet, ASLO, CMOS, CNC-SCOR, Hakai Institute, MEOPAR, Québec Océan, Réseau Quebec Maritime, the Tula Foundation, and UQAR.