CoCoRaHS Precipitation Network
– By Rick Fleetwood –
CoCoRaHS (Community Collaborative Rain Hail and Snow) is a volunteer network of mostly community members and organizations (e.g. watershed groups, conservation authorities, agriculture organizations, etc.) that measure and report precipitation daily through the CoCoRaHS website or Smartphone App. CoCoRaHS began in Colorado in 1998 and expanded into Canada in 2011 following a massive flood in Manitoba and Saskatchewan. The goal of starting CoCoRaHS was to increase the coverage of high quality precipitation data including rainfall, snowfall and snow depth which can vary significantly even over relatively short distances. This data is important to many different users including flood forecast agencies.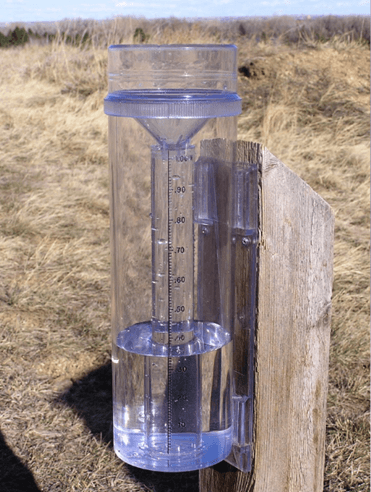 Today in Canada, the Meteorological Service of Canada (MSC) uses CoCoRaHS data to help monitor the extent and severity of storm systems. Agriculture and Agri-Food Canada use it in monitoring for droughts. Many other organizations and individuals use this important information regularly, including the agriculture sector, emergency responders and the media. The network helps fill in data gaps that the MSC would not be able to fill in on its own. Anyone can access the data and is available freely at the CoCoRaHS website.
CoCoRaHS Canada volunteers sign up for the program online and are required to purchase the official CoCoRaHS precipitation gauge which is available at a discounted price. This ensures measurements are consistent across the network. Volunteers receive detailed instructions about how to take accurate measurements from the CoCoRaHS website. All the required information is available there (including videos) in both English and French to allow volunteers to review the material and get started reporting once they receive their gauge.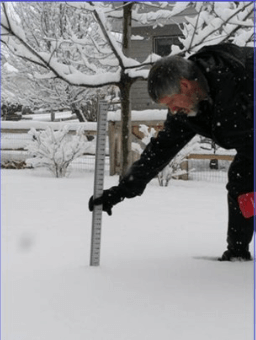 Participants are encouraged to take measurements daily but this isn't always possible. When volunteers are away, they simply submit a multi-day report (total amount of precipitation accumulated in your gauge while away) on the first day that they resume reporting.
As observations are received, the CoCoRaHS maps and database are continuously updated so data can be viewed almost immediately after a report is submitted. Many volunteers find it interesting to see what others are reporting in their area…did you have the biggest rainfall or snowfall?…the CoCoRaHS map will let you know! Many volunteers like participating because they are interested in the weather and measuring precipitation is one way to be better informed about weather events plus they can access this data from anywhere across their province or Canada. There is also the satisfaction of knowing their daily efforts to collect this data is important and is used by many different users/organizations. Many media weather personalities are using this data regularly and crediting Cocorahs Canada which provides some satisfaction to volunteers to see their reports on TV and Social Media pages.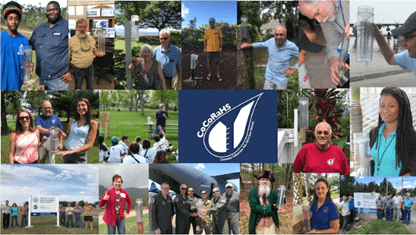 The CoCoRaHS volunteer precipitation monitoring network has grown substantially since it was first established in Manitoba in 2011. The network now has over 750 volunteers across all provinces and most territories and continues to grow. The data is used by many organizations and is recognized as a reliable and valuable source of precipitation information. CoCoRaHS is always looking for new volunteers so if are interested in participating you can register here.
To find out more or become a volunteer check out the CoCoRaHS Canada info pade and check out this great introductory video.

---
Rick Fleetwood is a meteorologist with the Meteorological Service of Canada (MSC) located in Fredericton NB. He has been managing the Applied Climatological Services program for Atlantic Canada since 2004. He spent the first half of his career as an operational meteorologist forecasting at weather centres in Edmonton, Halifax and Fredericton. In addition to his regional climate role, he has managed some national climate projects including the partnership with CoCoRaHS Canada since it was established in 2012.
CoCoRaHS, Community Science, Volunteer, Weather, Weather monitoring