Ice: Nature and Culture
– Review by Bob Jones, CMOS Archivist –
By Klaus Dodds, Published by Reaktion Books, distributed by University of Chicago Press, Paperback, 229 pages, ISBN-13: 978-1-78023-905-7, $ 24.95 (USD)
Ice is not a science textbook about ice, nor is it a manual of Ice Forecasting (the reviewer will know as he was an Ice Forecaster with the Meteorological Service of Canada in a former life). Rather it is a wide-ranging exploration of the cultural, natural and geopolitical history of ice. It is very readable by all and forms part of a series of 24 other books on natural phenomena written by various experts. These books, including Ice, are edited by David Allen, University of Canterbury UK, who started the series in 2012. Some others in the series are Air, Clouds, Flood, Lightning, Rainbows, Storm and Tsunami. Several of these have arrived at the CMOS Office for review.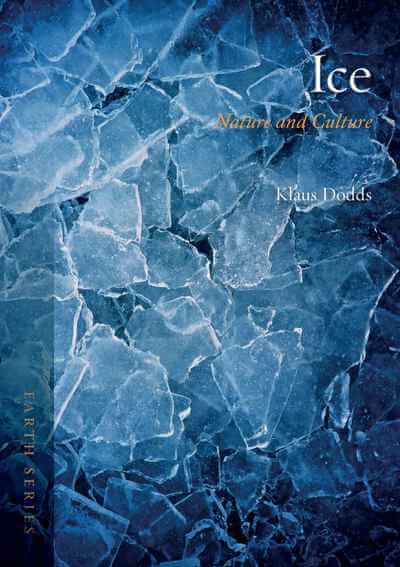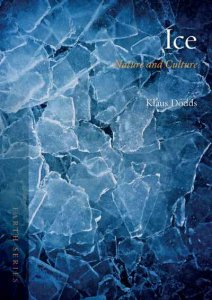 Ice is well indexed, illustrated and has an excellent prologue. The terminology used throughout is accurate and up to date. There are only seven chapters, followed by the conclusion called Farewell to Ice, reflecting the global decrease in natural ice as caused by climate change. Chapter one, A World of Ice, defines ice and where it is in the globe. All forms of ice including glaciers, icebergs, sea ice (including multi-year), river and lake ice, etc. are described. Chapter two, Exploring and Conquering Ice, describes the many expeditions into ice-covered land and sea areas, islands, Greenland and Antarctica, as part of the human discovery and land claiming over the centuries. The Franklin Expedition is included. Chapter three, Imagining and Representing Ice, covers how the indigenous peoples of the northern hemisphere have lived in harmony with ice. It concludes with the role icebergs played in the Titanic disaster.
Chapter four, Icy Geopolitics, focuses on the author's main interest and makes fascinating reading about the way international borders are constantly shifting because of ice, and concludes with how Antarctica has been organized under the Antarctic Treaty System. Good coverage is given of the voyage of the Manhattan through the Northwest Passage and the still unresolved political issues there. The remaining chapters cover many topics about working with ice, sport and recreation on ice, and adapting to ice. Canadian readers will devour these chapters because of our close connection with snow and ice, often for many months each year. The author knows this and much space is dedicated to skiing, skating, tobogganing, ice fishing, ice festivals and hotels built of ice. The development of the Winter Olympics comprising mostly on-ice sports is covered. It was surprising to me that skiing began 12,000 years ago in China as a form of transport, predating the wheel! The omission of curling as an on-ice sport and the Quebec City Ice Hotel was missed. The role of ice, carved from rivers and lakes and saved in sawdust, as the beginning of food refrigeration is described. There is a good section on all aspects of ice cores from deep glaciers.
There is much more I did not mention; suffice to say in conclusion that Ice is an easy and interesting read for anyone wanting to become an instant expert on all things ice.
Bob Jones, Farewell to Ice, Geopolitics of Ice, Ice Nature and Culture, Klaus Dodds