In Memoriam: Terry J. Gillespie,
January 5, 1941 – December 2, 2018
Dr. Terry Gillespie, Professor Emeritus University of Guelph, passed away suddenly on December 2, 2018 following a brief illness. Terry was a well-known educator and researcher, who specialized in micrometeorology. He was a long-standing member of CMOS and was awarded the Dr. Andrew Thomson Prize in Applied Meteorology in 2006.
Terry received his B.Sc. Degree in Physics from the University of British Columbia in 1962, followed by his M.A. in Meteorology from the University of Toronto. He worked as a weather forecaster for the Meteorological Service at Dorval and Goose Bay airports before completing his Ph.D. in 1968 at the University of Guelph. He was the first Ph.D. student graduating from the new Agrometeorology program at Guelph, and was hired immediately after as an Assistant Professor. From 1968 to 2005, he taught 10 different meteorology courses at the University of Guelph, educating hundreds of undergraduate students. He was an exceptional teacher, receiving many awards including the 3-M Canada Teaching Fellow (1988).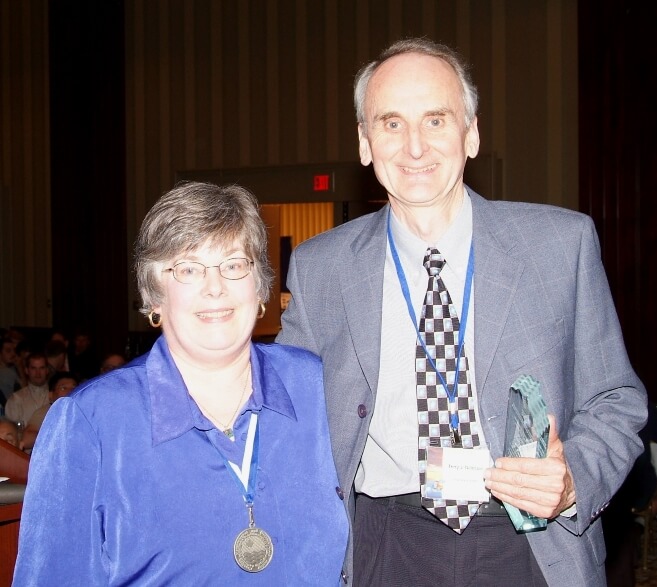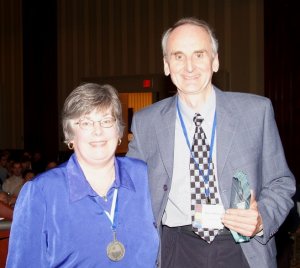 After retirement, as Professor Emeritus, he continued helping educate students and was a volunteer instructor for the Weather Course for the Canadian Power Squadron. Terry supervised over 25 graduate students, many of whom have gone on to be leading meteorologists and scientists in government, industry and academia. Terry authored over 80 publications and contributed to numerous conferences. He is famous for his work on meteorological aspects of plant diseases and atmospheric chemistry, especially related to the interactions with plants and agriculture; as well as meteorological aspects of landscape architecture. He also made many international contributions to teaching and research in Africa, Asia, and South America. Terry served on many scientific committees, such as the Ontario Climate Advisory Committee, was Chair of the Department of Land Resource Science at the University of Guelph from 1996 to 2001, and was a Fellow of the Canadian Society of Agricultural and Forest Meteorology.
In retirement, he was a supporter of the Guelph Youth Music Centre and the Guelph New Horizons Band and learned to play the saxophone.
Terry was an important contributor to our meteorology community in Canada, and he will be truly missed. Our condolences to his wife Lorraine, children Carmen and Adam, grandchildren, and extended family. A tree will be planted in memory of Terry J. Gillespie in the Wall-Custance Memorial Forest, University of Guelph Arboretum. Dedication service, Sunday, September 15, 2019 at 2:30 pm.
Brian Amiro
Andrew Thomson Prize, Brian Amiro, meteorology, Terry Gillespie, University of Guelph