Ocean Decade Community of Practice
– By Jia Yi Fan  –
The United Nations Decade of Ocean Science for Sustainable Development (referred to as Ocean Decade) is an effort to catalyze action and innovation in order to achieve "the science we need for the ocean we want." Marine Environmental Observation, Prediction and Response Network (MEOPAR) responded to this need in early 2021 by working with partners to mobilize a Community of Practice dedicated to supporting Canadian action under the Ocean Decade, starting with focusing on improving access to information and stimulating collaboration.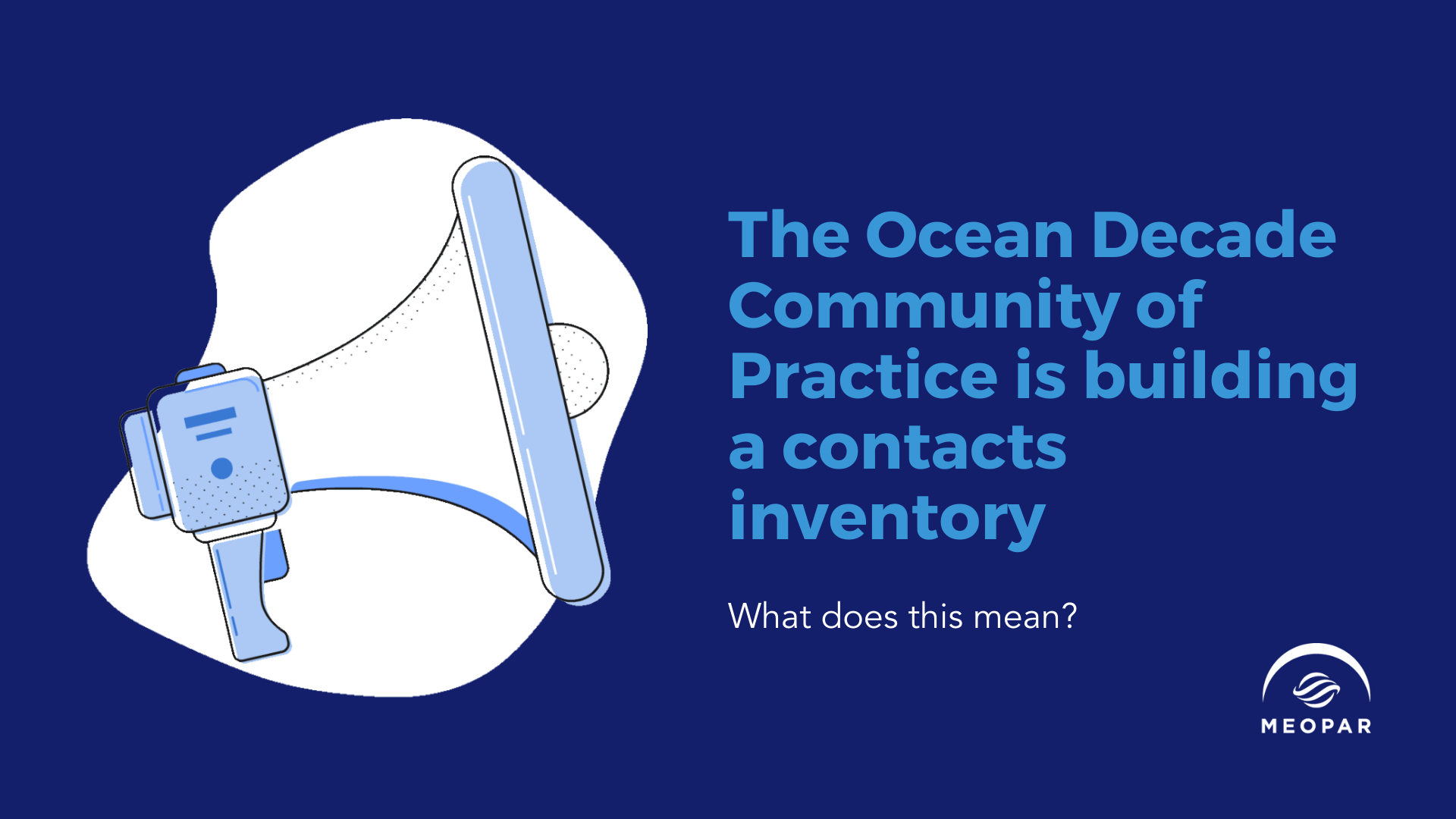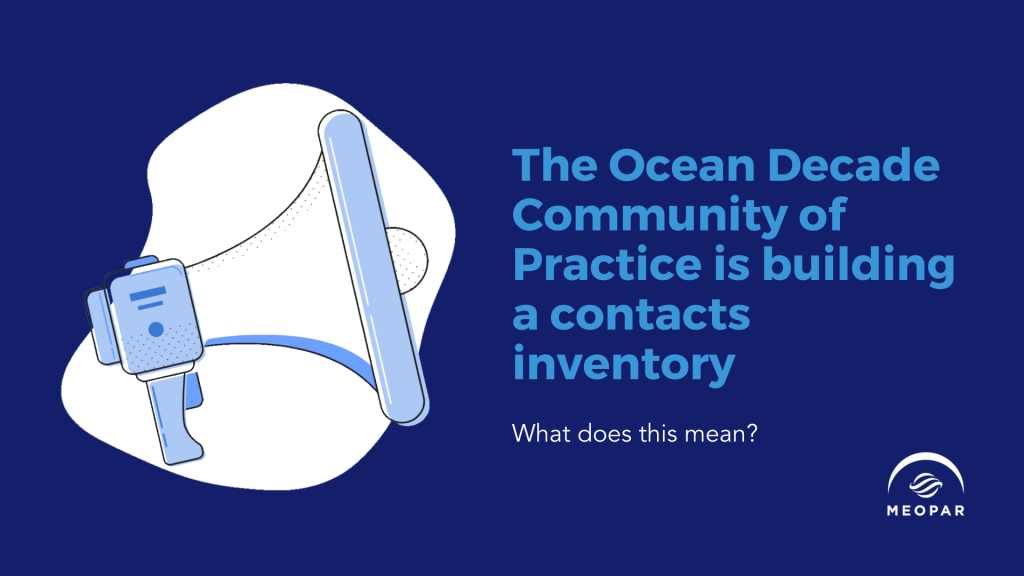 What We Do
Help connect networks as well as individual researchers and marine science practitioners
Initiate unique and innovative activities to address Decade Outcome and Challenge Areas
Support leadership and organization, to recruit & attract membership
Who Can Join?
Institutions
University-based research centers
Industry
Non-profit organizations
Government/community/individual researchers at all stages of their careers and education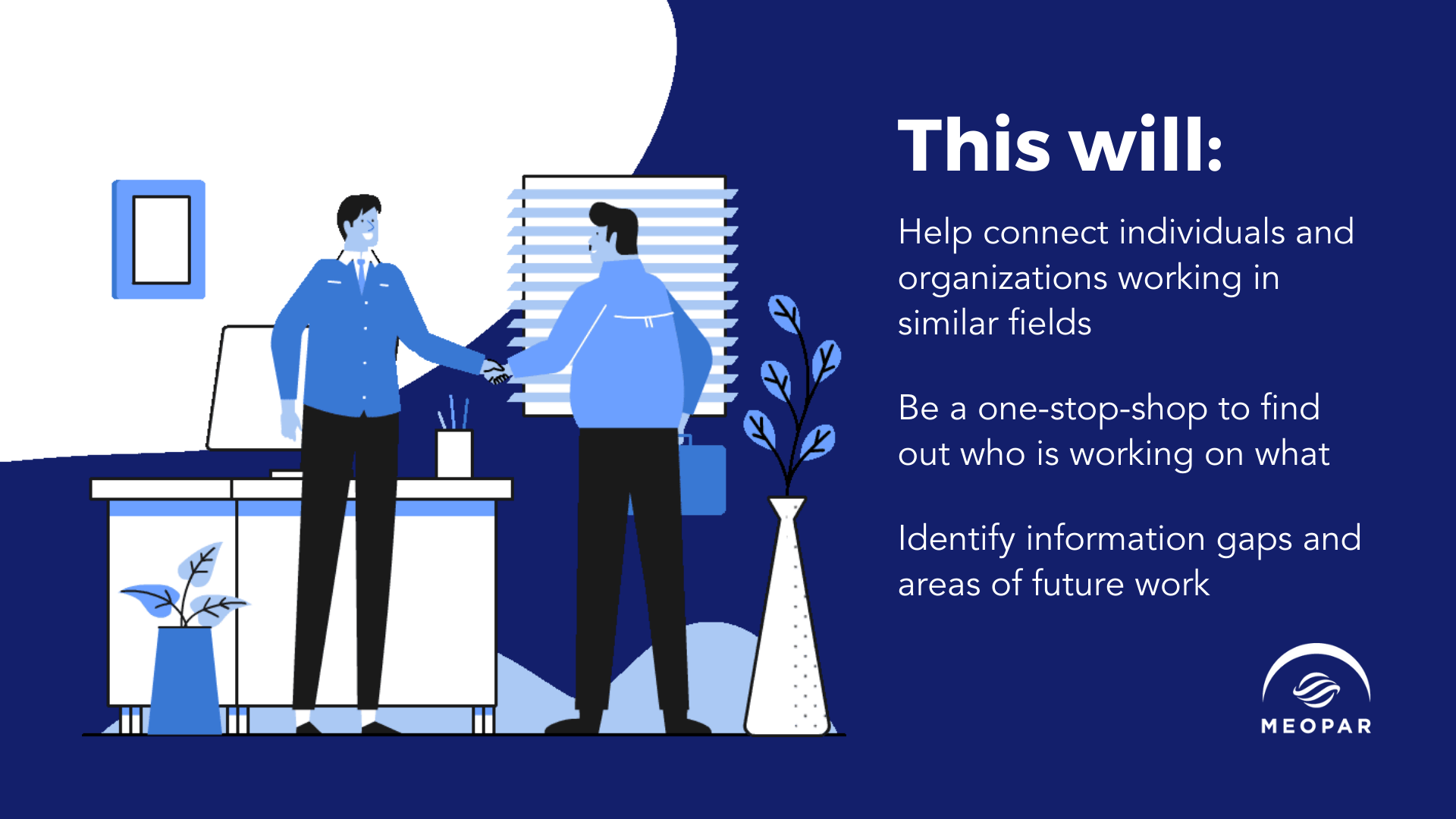 Current activities
This CoP has been exploring the practice of science-art to inspire future creations by the network, to be showcased at the MEOPAR Annual Meeting on November 24, 2022, and beyond. Developed by interdisciplinary scientist Samantha Jones, these activities aim to engage diverse participation across the network and center the science-art practices of diverse folks. No previous experience with art is necessary.
These endorsed Ocean Decade activities align with the UN Decade of Ocean Science for Sustainable Development Challenge 10: Change humanity's relationship with the ocean and Outcome 7: An inspiring and engaging ocean. Ocean literacy and communicating the value of the oceans is important for knowledge mobilization and to inspire people to get involved.
Important dates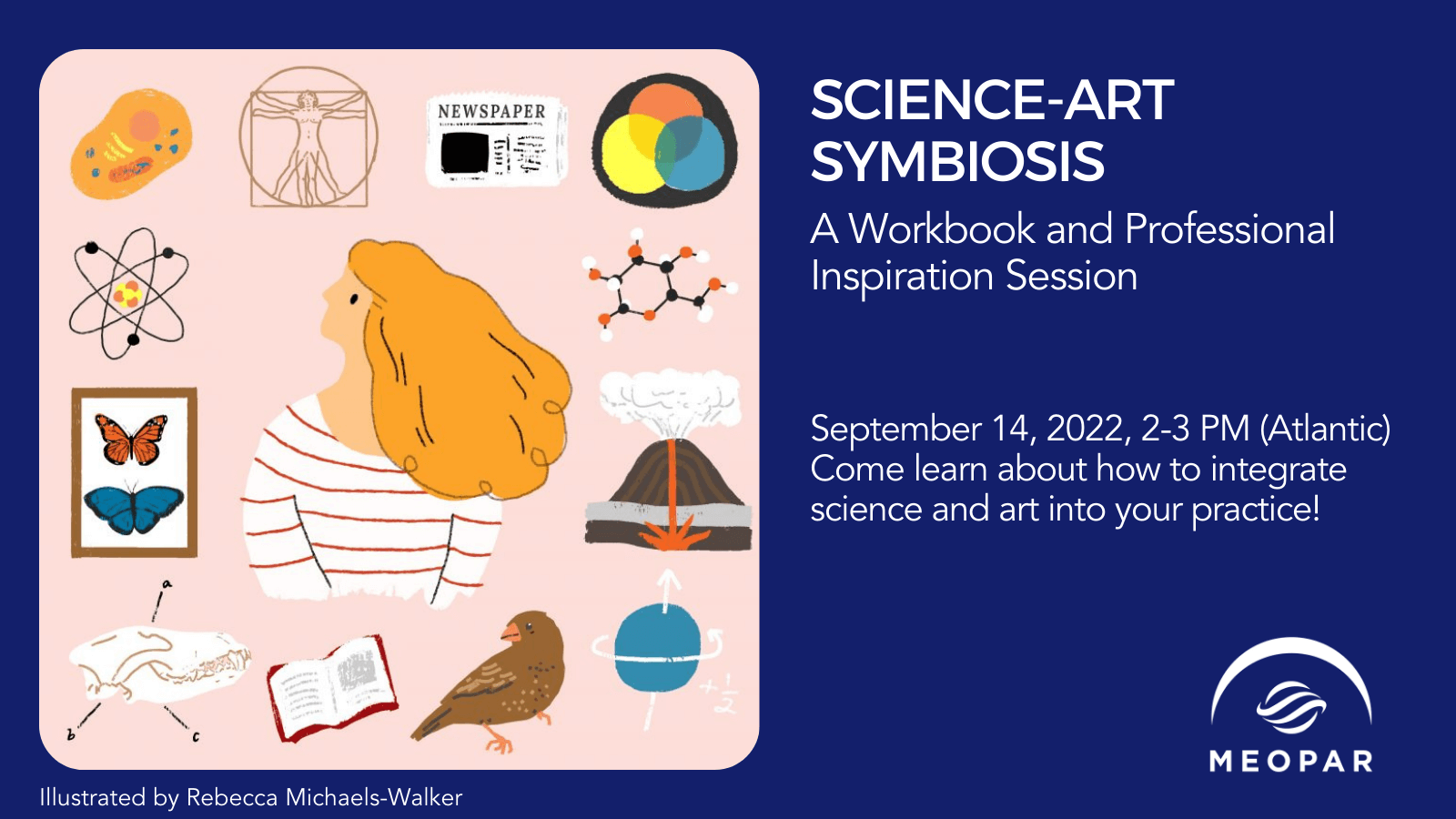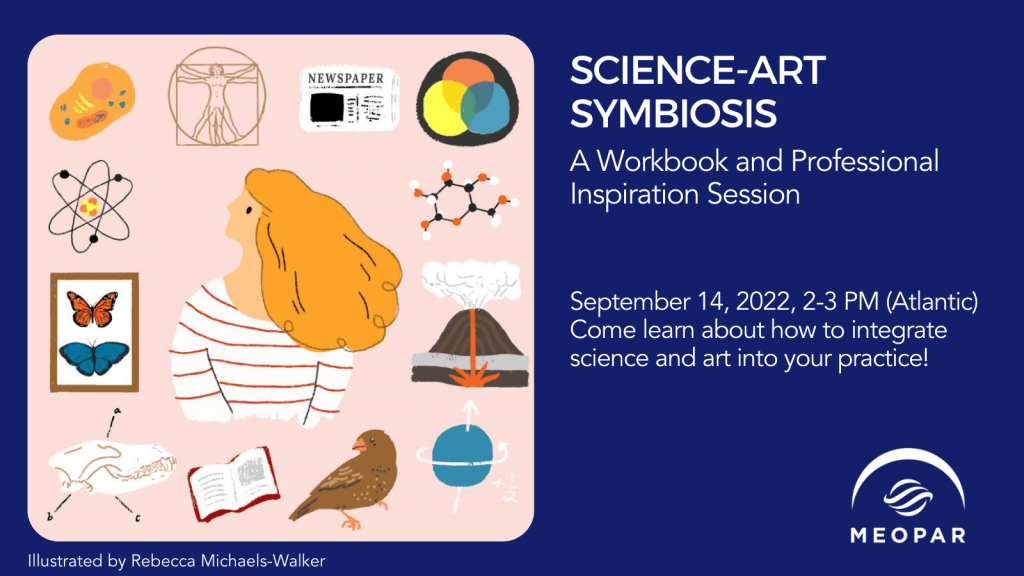 Following two Town Halls held to engage Canadian researchers and practitioners on the Ocean Decade, one issue stood out: there is too much to be done in a decade to duplicate efforts, but how do we know who is working on what?
In response to this need, the Ocean Decade Community of Practice is building an accessible inventory to help connect individuals and organizations working in similar fields, with similar needs, or similar projects under the Ocean Decade. The searchable database will be a one-stop shop, allowing people to query projects, organizations and individuals and filter results by location, challenge, outcome addressed, etc. This is a foundational step towards breaking down silos, addressing gaps and forming actionable solutions for the ocean we want.
This tool will lend a hand in driving Fisheries and Oceans Canada's (DFO) National Ocean Decade Implementation Strategy and support the Outcome Area Champions in forming strong networks of networks.
Are you working on Ocean Decade-related projects or know someone who is? Are you looking to get involved on Ocean Decade projects? Or have an idea of your own, but are unsure where to start? The Ocean Decade CoP wants to add you to our contact's inventory! You can help by completing this 5-minute survey.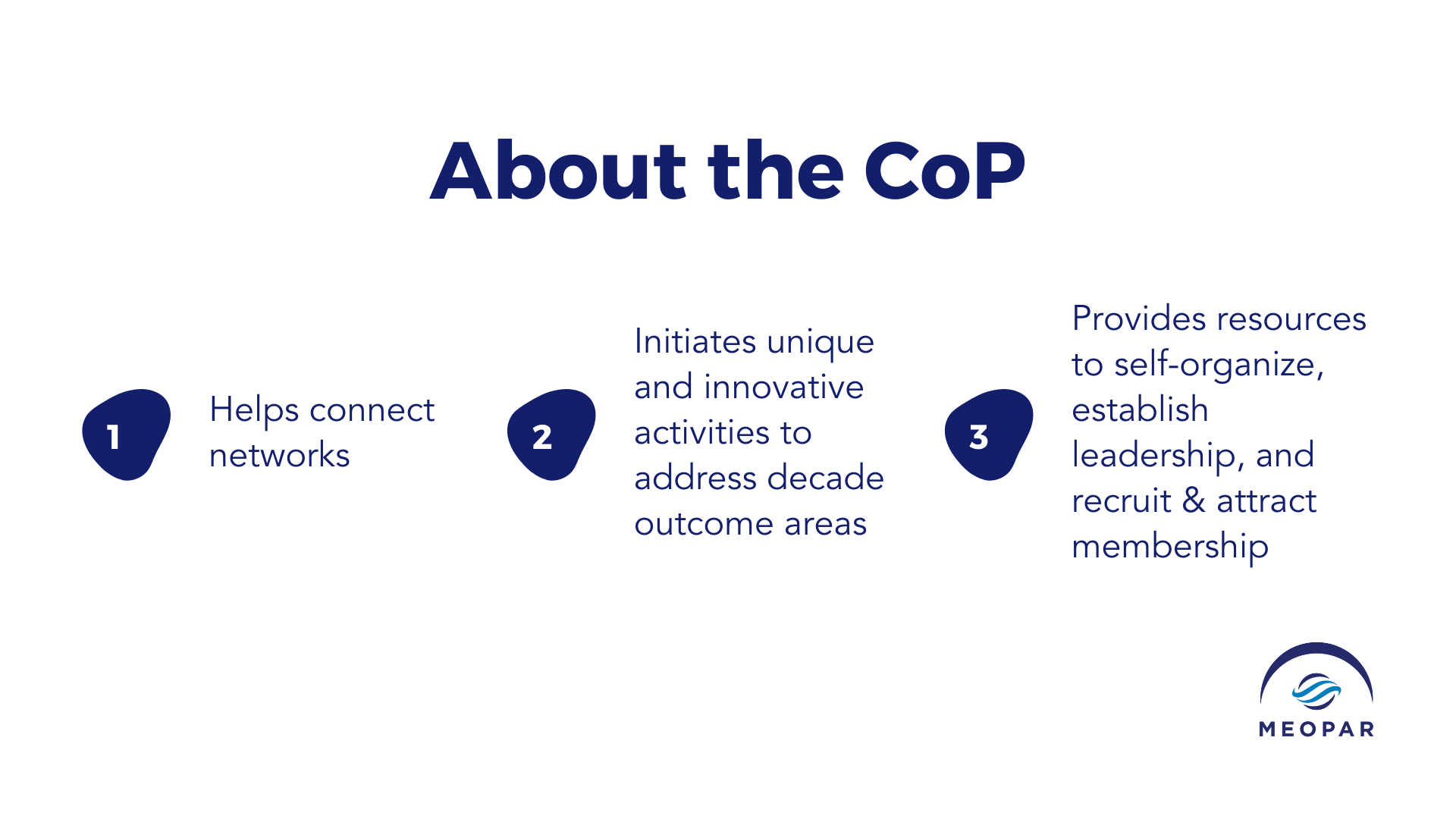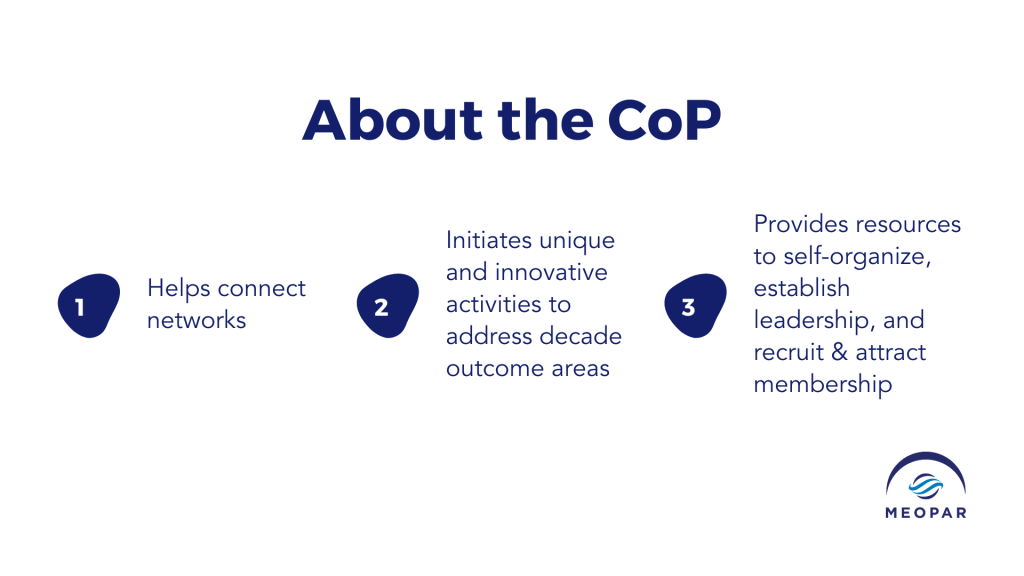 Want to shape the future of this CoP? Consider joining the Steering Committee as a Member or a Co-lead. Applications are accepted on a rolling-basis until all positions are filled.
Stay updated on news and engagement opportunities with the Ocean Decade Community of Practice by joining our mailing list here.
Questions? Contact Jia Yi, the Ocean Decade CoP Coordinator at jiayi.fan[at]meopar.ca
---
Jia Yi Fan (she/her) is the Ocean Decade Community of Practice (CoP) Coordinator and Research Associate – CoPs at the Marine Environmental Observation Prediction & Response Network (MEOPAR). Jia Yi is an Environmental Science professional with experience in GIS & Remote Sensing, fieldwork and social justice. She holds a BSc (Hons) in Environment from McGill and a MEnvSc from the University of Toronto. She is passionate about mapping, biogeochemistry, and ecotoxicology.