Message from the CMOS President for April 2019: Building Resilience to Climate Change, with Grace under Pressure
– By Paul Kushner, Professor, Department of Physics, University of Toronto and CMOS President –
The warnings started in mid April: a deep and rapidly melting central/eastern Canadian snowpack and many days of intensive rain were set to bring unprecedented flooding to riverfront communities across Ontario, Quebec, and New Brunswick. Ottawa River water levels smashed previous records set during the flooding in spring of 2017. Thousands of homes and residents were affected as rising floodwaters combined with strained infrastructure drove sometimes sudden evacuations. Now, in the second week of May, flood waters are subsiding but recovery from this damaging event will be a real long-term challenge.*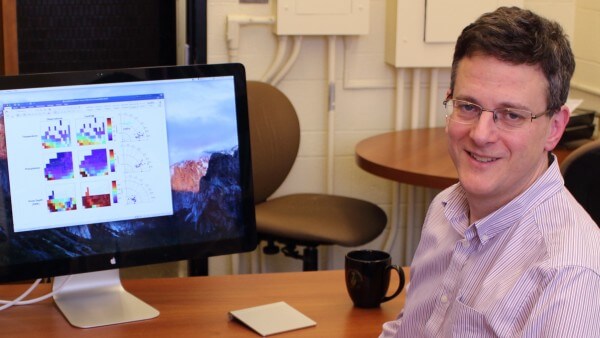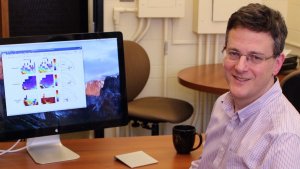 The role that climate change plays the almost back-to-back flooding years of 2017 and 2019 is forcing citizens and planners to grapple with tough questions about how to relate to the powerful rivers around which much of Canada's urban infrastructure is built. Such decision making requires scientific understanding of a complex set of problems at a deep level. For example, we have learned, thanks to the work of CMOS 2019 Eastern Tour Speaker Laxmi Sushama's group that an important driver of the Ottawa River Basin region's previous flood, in May 2017, was made more likely by anthropogenic climate change. Specifically, major rain events occurring at this season are two to three times more likely because of human influence. It seems that the April-May 2019 floods shared some of these characteristics and might be a continuation of that pattern. But hydrological science is complex, as Prof. Sushama's paper and Canada's Changing Climate Report (see Chapter 6) make clear. According to the CCCR, "… [projected] increases in extreme rainfall in a warmer climate are expected to increase the likelihood of rain-generated flooding in some regions. Snowmelt-related floods are expected to occur earlier in the year, but it is uncertain how projected warming and reductions in snow cover will combine to affect their frequency and magnitude."
Forecasting the future of flood behaviour in regions like eastern Canada is but one example of major scientific challenges that climate science is dealing with right now. The latest generation of the global climate models used to project future climate change, which are becoming more realistic overall, are also showing that the climate system may be even more susceptible to warming due to greenhouse gases than previously thought. According to the scientists interviewed in the linked article (including Canada's own Dr. John Fyfe), the new results are being met with a range of views. On balance, however, it seems to me that the next round of climate assessments will project a greater degree of warming than previously concluded, which will suggest even more pressure and urgency to act on climate change.
While climate scientists sort out our understanding, citizens, politicians, and other decision makers need to make do with the best up to date information that can be provided. There is plenty of evidence to suggest urgent climate action, as our CMOS position statement on 1.5 degrees of global warming. Pressure is building for decisive climate action, from youth protests and school strikes at home and internationally, to wins at the ballot box for environmentally focused candidates, again both here and abroad. It is my firm continued belief that CMOS's most valuable role in this setting is to bring the best science knowledge forward to decision makers, while ensuring that its own operation as a volunteer organization becomes more sustainable.
Therefore it is fitting that the Scientific Programming Committee (Drs. Gordon McBean and Leonard Barrie, chairs) for CMOS Congress 2020 in Ottawa have proposed the theme of "Building Societal Resilience to Changing Weather, Climate and Environment" for this important meeting. This theme will reflect how Canadian society will need to turn to the know-how of the CMOS community in weather, climate, and environmental forecasting and analysis as we grapple with the building pressure from our changing climate. I warmly support this proposal, look forward to attending the meeting in May 2020, and hope that every effort can be made to make the meeting sustainable, for example by ensuring that online access is available.
Speaking of resilience: for an excellent example of grace under pressure, check out CMOS Ottawa Centre Executive member Mike Steeve's 'Indoor Fishing Techniques from Fitzroy in the Flood Zone', a video shot in Mike's flooded garage in Fitzroy Harbour ON. We wish Mike, his family, and his community the best as they recover from the damage of the Ottawa flood. A good sense of humour will be important as the pressure and urgency to deal with climate change and its impacts builds.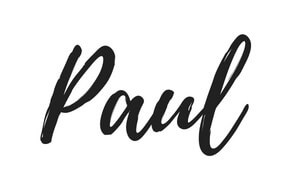 ---
*Editor's correction: The original version of this post contained an error concerning injuries related to the 2019 flood event. We apologize for this error.
1.5 degrees, Canada's Changing Climate Report, CMOS President, Paul Kushner, Spring Flooding