Remembering Paul LeBlond 1938-2020
Paul Henri LeBlond
December 30, 1938 – February 8, 2020
Surrounded by his family, Paul passed away peacefully at home at the age of 81, after a lengthy illness. Paul was born in Quebec City and grew up in Chicoutimi.
His innate curiosity and love of learning led him naturally into science, earning his undergraduate degrees at Laval and McGill Universities. In 1963 he married Josee Michaud and together they moved to British Columbia, where they raised three children. Paul LeBlond gained his doctoral degree at the University of British Columbia, and was a distinguished scientist and one of Canada's leading physical oceanographers, most notably in his joint appointments in both the Physics and Oceanography Departments at the University of British Columbia (UBC) from 1965 -1996 and since 1996 as a Professor Emeritus. His research interests were primarily in ocean waves ranging from surface waves, to tides, internal waves and tsunamis generated by underwater landslides, but also extending to beach processes and gas bubble dynamics.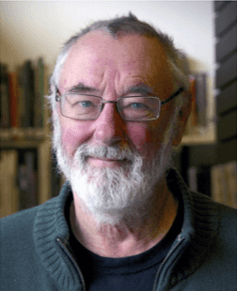 Beyond his scientific research, he was actively involved in the oceanographic community, both in Canada and internationally. In the 1970s, he was instrumental in bringing oceanography into the Canadian Meteorological Society to form CMOS. He became a well-known and much-consulted expert in ocean dynamics specializing in waves, tides, tsunamis and beach formations. In 1978 he coauthored an important textbook Waves in the Ocean with Lawrence Mysak. During the 1990s, Paul took on key leadership roles for physical oceanography within the North Pacific Marine Science Organization (PICES), an intergovernmental science organization, and received its prestigious Wooster Award in 2004, one of many he was honoured with during his career. Other awards he received include: President's Prize, Canadian Meteorological & Oceanographic Society (CMOS); Tully Medal, CMOS; Fellow of CMOS; Honorary Doctorate in Science, Memorial University; Fellow of the Royal Society of Canada; and Foreign Member of the Russian Academy of Natural Science. Paul made major contributions to many other scientific organizations as well, including:
World Ocean Circulation Experiment (WOCE);
Pacific Fisheries Resource Conservation Council (PFRCC), founding Chair;
Canadian Ocean Frontiers Research Initiative (COFRI);
the Ocean Production Enhancement Network (OPEN); and
the Natural Sciences and Engineering Research Council (NSERC).
Paul traveled extensively for his work, and learned languages as he went. He was fully fluent in French and English, and spoke German, Russian and Spanish. As a dynamic teacher and researcher, he was an inspiration to his students for over 30 years. His friendly, easy going but authoritative style of teaching was admired by all. He loved his students and treated them with much respect, often saying that he learned as much from them as they did from him. Paul's love of science and discovery led him to investigate sightings of unidentified marine mammals such as Cadborosaurus seen many times in the local waters of the Salish Sea. This passion led him to co-found the International Society of Cryptozoology and the British Columbia Scientific Cryptozoology Club (BCSCC). He co-authored and published two books, Cadborosaurus: Survivor of the Deep (with Ed Bousfield) and Discovering Cadborosaurus (with John Kirk and Jason Walton). He also translated several books on the subject. A few years after his first marriage ended, he met and fell in love with artist Annette Shaw. They spent a sabbatical year in France, enjoyed traveling and exploring the world. In 1990 they moved to Galiano Island where Paul became an active member of the community and local organizations including the Museum Society, Trails Society, Parks and Recreation, Galiano Island Recycling Resources, Tour des Iles, the CRD, the Economic Development Committee and Transportation Committee, to name a few. Galiano Island was the perfect place for Paul to retire and continue enjoying his love of the ocean and the outdoors, camping, swimming, hiking, trail building, chopping wood, reading and always learning something new. Throughout his life, he exemplified generosity, kindness and a love of learning. He expressed his zest for life in all he did, and inspired those who met and worked with him.
Paul's former students stated that to them, he was much more than a great researcher. He was also a wonderful educator and teacher, and those who were his graduate students were privileged to benefit from the depth and breadth of his scientific insight and excellent teaching skills. As a professor, he was very approachable – friendly, good-natured and easy going. He treated his students with respect and the relationship he had with them is captured in his own words: "The greatest enjoyment of a research career for me has been the interaction with graduate students. In some cases, they worked on my ideas. In many others, they brought their own ideas and I learned as much from them as they from me." Paul was the opposite of a remote, ivory tower academic. He was attracted to quirky and original ideas. He had a long-time interest in cryptozoology, as a founding member of the international society. He wrote many books and articles on the subject and would speak on it whenever he got the chance. He frequently attended the Friday afternoon beer garden at the Graduate Student Centre, and was the centre of many vigorous discussions there, usually but not always scientific in nature. He was also a good athlete, skating circles around many of us at the weekly early morning hockey games before classes and joining in the summer soccer games.
Paul loved a party and could always be counted on to enliven a conference banquet or reception, even to the extent of rolling empty wine bottles along the floor during one particularly tedious speech. Students were always welcome at his home and could often find an excellent dinner with Paul and his family in a friendly atmosphere. He was a great person to have as a supervisor, a colleague or as a friend. Those of us who were fortunate enough to be his students and go on to careers in oceanography and other fields will always remember him with admiration, respect and deep affection.
Paul was predeceased by his parents: Sylvio and Jeanne, and will be lovingly remembered by his wife Annette; his children: Michel, Philippe and Anne (Fred Delgiglio); step-daughter: Jenny Breukelman; grandchildren: Mikayla, Nina, Cody and Tia; his brother: Pierre (Michele); his nephew and nieces; and his former wife Josee (Boyd). The family is profoundly grateful to Dr. Erin Carlson and her medical team for their great care and compassion. Memorial donations can be made in Paul name to the Galiano Health Care Society, 908 Burrill Rd, Galiano Island, V0N 1P0, by cheque, or online at www.galianohealth.org.
The following former students of Paul's have contributed to this obituary:
(Signed)
Richard Thomson, North Saanich BC
David Lemon, Victoria BC
David Fissel, Brentwood Bay BC
Brad deYoung, St. John's NL
Alex Hay, Halifax NS
Bill Crawford, Brentwood Bay BC
Greg Crawford, Oshawa ON
Richard Dewey, Victoria BC
Charles Hannah, Brentwood Bay BC
Ken Denman, North Saanich BC
Yves Gratton, Quebec City PQ
Ana Carrasco, Oslo Norway
Ann Gargett, Victoria BC
Steven Bograd, Monterey, CA