Changing of the Guard: Paul Kushner Hands CMOS Presidency Over to Kimberly Strong
Message from the Outgoing President, Paul Kushner:
It's hard to believe that my time as CMOS President is coming so quickly to a close and that these will be my final 'Words' to this great community. Thank you for entrusting me with this leadership role and for all the support I've received from CMOS's staff, Executive, Council and volunteers. Your dedication makes leadership of this Society truly rewarding.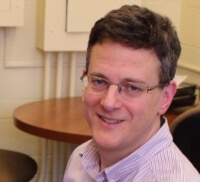 In my introductory 'Words' last year I outlined my priorities for 2019-2020: 'tightening up' to improve CMOS's financial position; 'speaking up' to strengthen the research environment in Canada in atmosphere, ocean, and climate science; and 'greening up' to make sure CMOS speaks effectively about the risks and reality of anthropogenic global warming and improve its sustainable practice. I believe we have made good progress in these areas, as I've outlined in previous words to you. But it's clear there is much more CMOS needs to pursue to address climate change in a manner that serves our members and Canadian society. So, in other words, there's lots of good work left to do!
At the end of my term I am looking forward in particular by the upcoming IUGG General Assembly and our chance to highlight the contributions of the CMOS community there. Please take a look at Sarah Knight's nice write up in the CMOS Bulletin to learn more. An enormous thanks, in advance of the meeting, goes to Dominique Paquin, CMOS liaison on the IUGG LAC, and Montréal Centre Executive Chair Louis Lefaivre, for all their hard work in making this Congress a success for CMOS and for the earth science community in Canada. Merci!
My final duties as President include passing the mantle to my successor for next year. Next year's CMOS President is Professor Kimberly Strong of the Department of Physics at the University of Toronto (which is also my home department). Kim brings to the role deep scientific knowledge of atmospheric composition and humanity's role in determining it, outstanding dedication to service our profession, and enthusiasm for CMOS and a deep belief in its potential. Based on her excellent contributions as CMOS VP, I am sure we'll all benefit from her serving as President in the coming year. Kim, thank you, and over to you!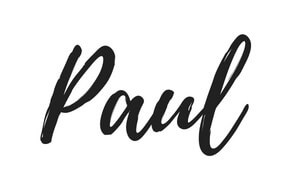 Paul Kushner, Professor, Department of Physics, University of Toronto and Outgoing CMOS President
---
Words from the Incoming President, Kimberly Strong:
It gives me very great pleasure to write my first "Words from the President" for the CMOS Bulletin. It is a great honour to have been invited to serve as CMOS President and in this role, I look forward to meeting and working with many of you over the next year.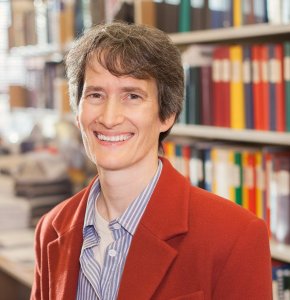 CMOS is Canada's national society dedicated to advancing atmospheric and oceanic sciences and related environmental disciplines, and as Vice-President, I have had a front-row seat to observe this in action. In addition to holding the annual scientific Congress and publishing 'Atmosphere-Ocean' and the 'CMOS Bulletin', CMOS awards prizes and scholarships, endorses weathercasters and accredits consultants, supports participation of teachers in Project Atmosphere and Project Maury, and issues scientific position statements. Many CMOS activities take place at the local level, at the 14 Centres across the country. Our Centres organize local events such as science and policy talks, tours, and luncheons, host talks by the CMOS Tour Speakers, provide judges for science fairs, visit schools, and award travel bursaries to students.
All of these CMOS activities rely on the participation of our members and volunteers, who come from universities, government, the private sector, and the public. I encourage all members to get involved in CMOS, whether in your local Centre, on a CMOS committee, attending the AGM, or in other ways. Having been a CMOS member for 23 years, I whole-heartedly believe that our society is vital to the promotion of atmospheric and oceanic science in Canada and that engagement in its activities can be deeply meaningful and highly rewarding.
As Vice-President, I was responsible for oversight of CMOS committees and chaired the bi-monthly meetings of the CMOS Centre Chairs and Membership Committee. This gave me the opportunity to learn about the inner workings of the society and to hear about all the great things happening at the local Centres. As President, building on this experience, I would like to focus on three themes that tie in with the goal areas (members, outreach, education) articulated in the CMOS Strategic Plan.
(1) CMOS Membership and Student Involvement:
Recruitment and engagement of new members is essential to the future of CMOS. This in turn requires clear articulation of the role of the society, its relevance and importance in a changing world, and the benefits of membership, which is currently free for students. I would like to encourage greater interaction between the National Office and the Student Committee to develop new ideas and foster more student involvement. It is also important to keep in mind issues of equity, diversity, and inclusion, and like many scientific societies, we are developing a Membership Code of Conduct and will be inviting feedback over the coming year.
(2) CMOS Outreach and Visibility:
Both the National Office and the Centres can play a role in increasing the visibility of CMOS, promoting meteorological and oceanographic science, and increasing the understanding of climate change among Canadians. We will continue, and expand on, efforts begun this year, sharing ideas, resources, and best practices. Initiatives include the development of promotional materials, an update of our website, the release of scientific position statements, providing experts for media inquiries, and partnerships with sister organizations such as the Australian Meteorological and Oceanographic Society.
(3) CMOS Education and Mentorship:
CMOS has a long history of encouraging and fostering an interest in meteorology and oceanography amongst young people from kindergarten through university. I would like to strengthen our current activities in this area by revitalizing our education committees and increasing mentorship opportunities in partnerships with universities, the private sector, and government.
The success of CMOS and its ability to achieve these goals and others relies on careful financial stewardship. We will continue to work on strengthening the financial position of the society, with the objective of being in a balanced budget position by 2021 and returning to regular surplus positions thereafter.
A huge amount of work goes on behind the scenes at CMOS, and so I would like to thank CMOS staff, Council, Executive, Centre Chairs, and Committee Chairs and members for all that they do on behalf of our society and for the support they have given me as Vice-President. The Centres who are hosting CMOS Congresses in Montreal (IUGG 2019), Ottawa (2020), Victoria (2021), and Saskatoon (2022) have also been busy planning. I would particularly like to thank everyone who has been involved in organizing this year's IUGG General Assembly, as both the attendance and logistics were an order of magnitude greater than those for our usual Congress!
Finally, a big thank-you to our outgoing President Paul Kushner for his outstanding service to CMOS; the society has greatly benefitted from Paul's vision, leadership, organizational skills, new initiatives, and scientific expertise. I also thank several other dedicated volunteers who have made substantive contributions and whose terms are ending: Past-President Wayne Richardson, Corresponding Secretary Alanna Mackenzie, and Councillor-at-Large Nadja Steiner. As we transition to a new 'CMOS year', I am delighted to welcome Marek Stastna as our incoming Vice-President, Diane Pendlebury as the new Corresponding Secretary, three new Councillors-at-Large: Laura Bianucci, Bruce Sutherland, and Aldona Wiacek, and all new members and chairs of CMOS Centres and committees.
In closing, I again emphasize how important volunteers are to the success of our society. I encourage CMOS members to contact me if you would like to get involved in any area of CMOS activities.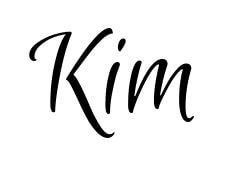 Kimberly Strong, Professor & Chair, Department of Physics, University of Toronto and Incoming CMOS President
Email: president@cmos.ca
CMOS President, IUGG General Assembly, Kimberly Strong, Paul Kushner