Micrometeorology Field Season in the NWT, 2021: A Photo Story
– By Kathryn Bennett –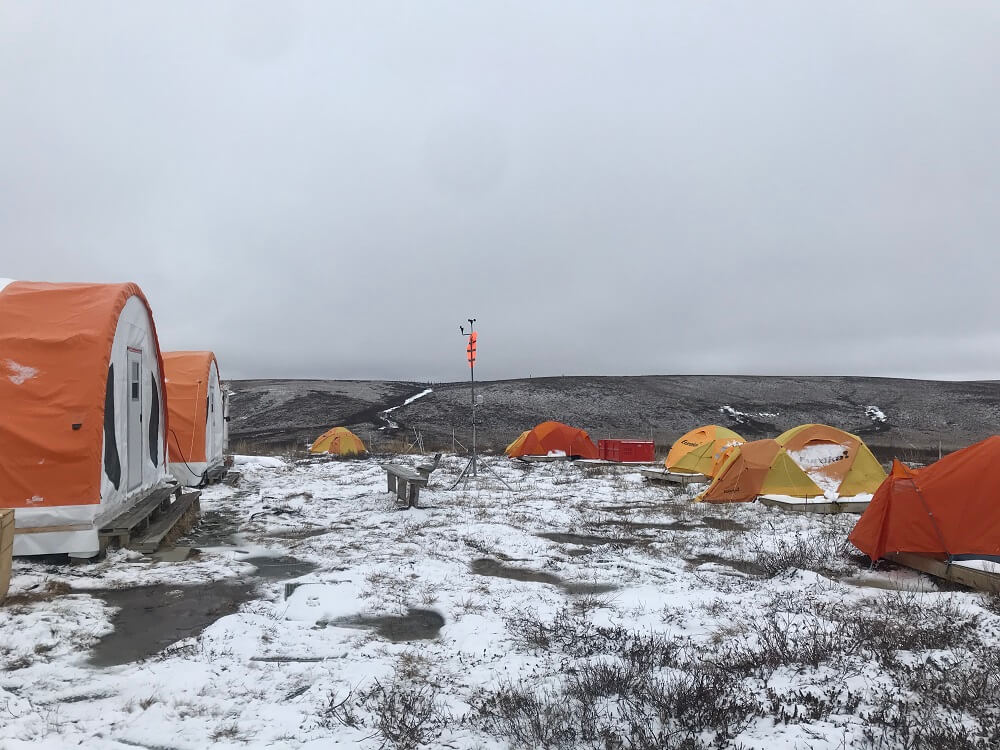 Image 1: Camp. In May-June 2021 I spent 4 weeks living and working on the tundra at Trail Valley Creek Research Station (TVC) north of Inuvik, North West Territories. I was at TVC with 6 other researchers from the Université de Montréal, Wilfred Laurier University, and the University of Eastern Finland. The weather wasn't always ideal, varying from snow and freezing temperatures as pictured here, to sunny and warm with lots of mosquitoes, but we always made the best of it! While at TVC we sleep in the smaller tents and use the larger structures for shared living and working space. The research camp is accessible by air, by land using snowmobiles in the winter or by a short hike from the nearby Inuvik-Tuktoyaktuk Highway in the warmer months.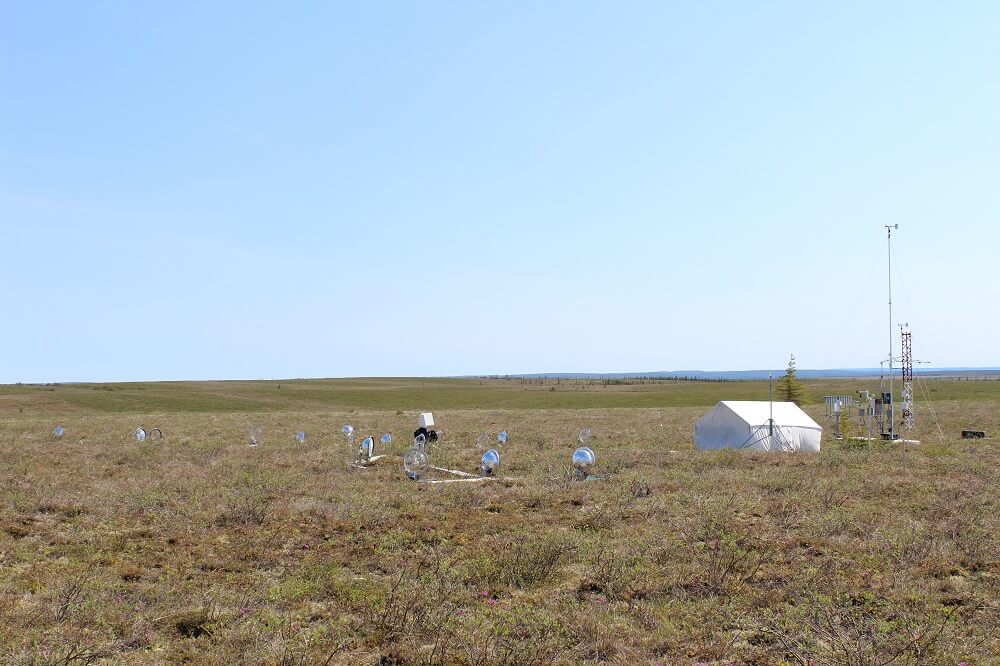 Image 2: Chambers. I work with a variety of equipment at TVC to measure carbon dioxide (CO2) and methane (CH4) fluxes from this tundra ecosystem at different spatial scales. This equipment includes an automated chamber system (foreground), manual chambers (not pictured), and an eddy covariance tower (the red and white tower on the right). The tent in this image houses the analyzer and computer system that allows us to see greenhouse gas fluxes measured by the automated chambers in real-time and check on the system from anywhere in the world.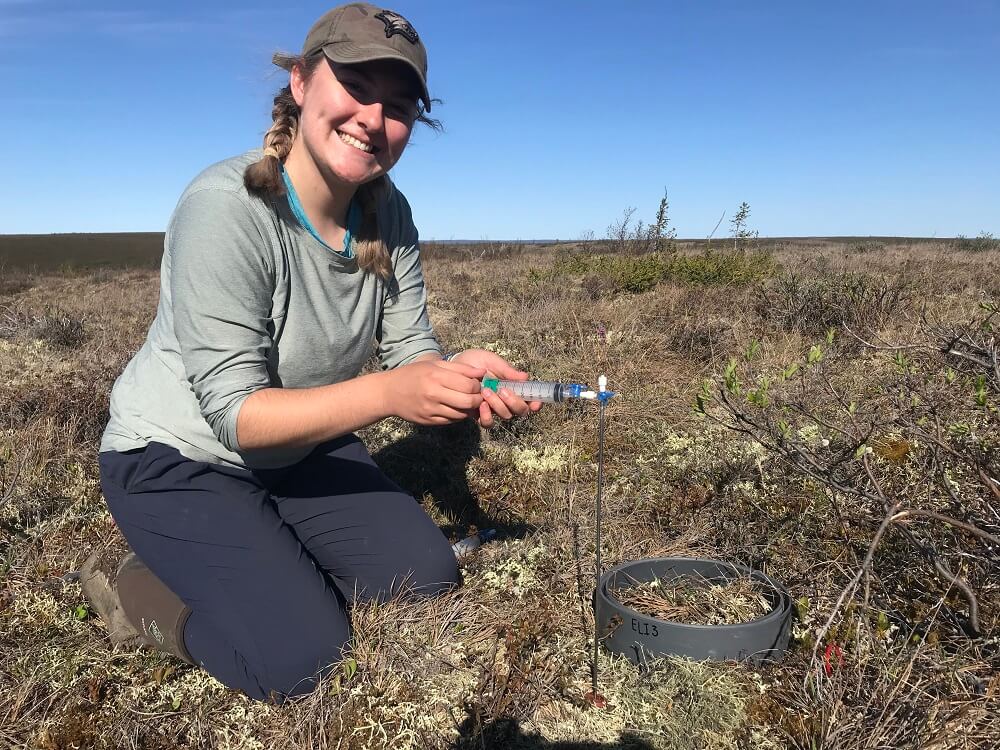 Image 3: Soil gas. I collect soil gas to understand below-ground processes that influence the fluxes I measure at the surface. At this tundra site, I am using a hollow stainless-steel tube connected to a plastic syringe to collect a sample of gas from below ground. I took this sample from beside a collar (right) that I have installed to measure above-ground fluxes. The collar ensures that I am measuring the same location since I return multiple times throughout the field season to take measurements. When I place the chamber on top, the collar allows me to create a sealed "mini-atmosphere" (see image 4) to measure gas fluxes. Photo was taken by Carolina Voigt.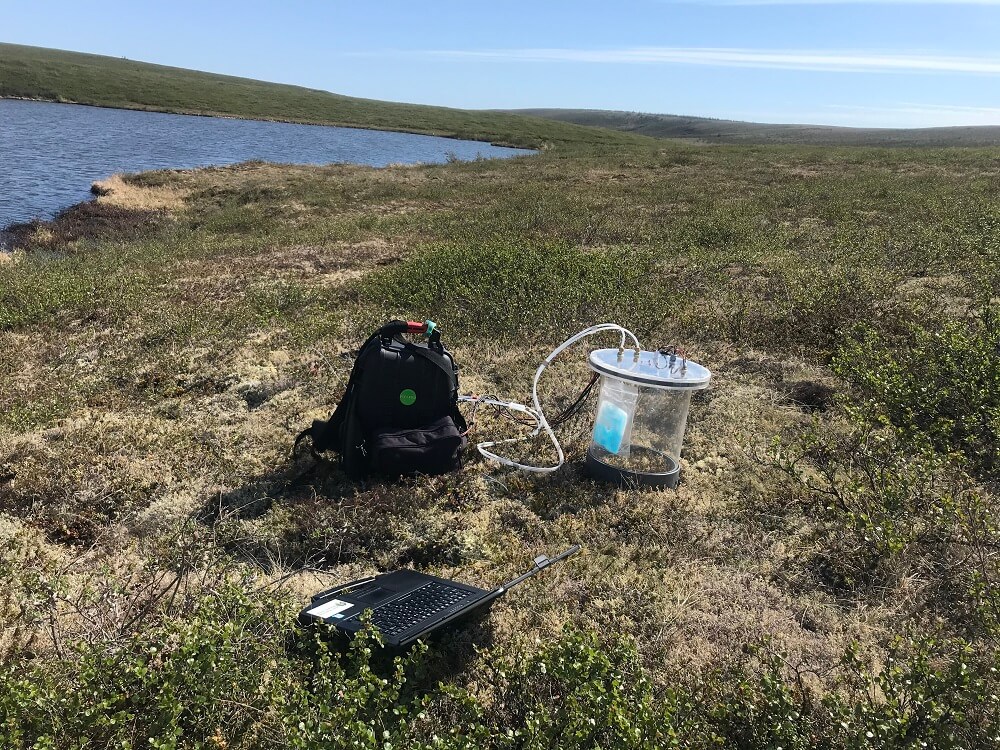 Image 4: Manual chambers. To measure CO2 and CH4 fluxes in harder to reach places, like this slope next to a lake, I use a manual chamber set-up. The manual chamber (right) is placed on an installed collar (image 3) and connected to a Picarro GasScouter (left) that analyzes the greenhouse gas concentrations within the chamber over time. I use a laptop to watch the fluxes in real-time and save a copy of the data. This is one of my favourite sites because of the beautiful lake view!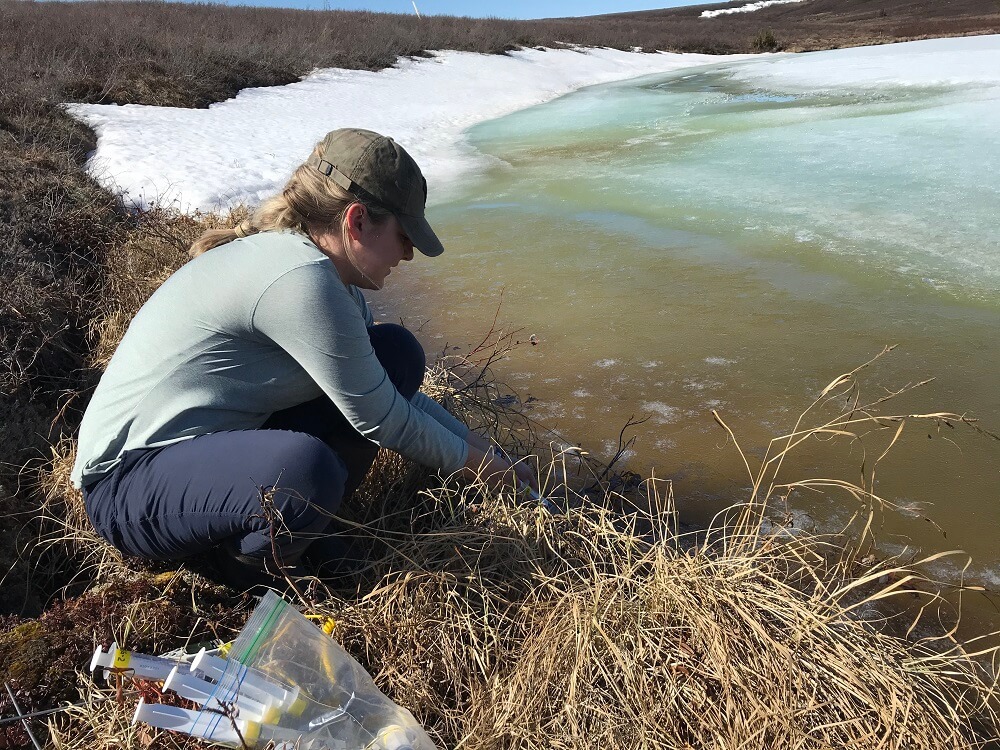 Image 5: Thermokarst Lake. I am also interested in greenhouse gas emissions from thermokarst lakes which are formed by the thaw of ice-rich permafrost. I a use a syringe to collect a water sample to measure the dissolved CO2 and CH4 concentrations of this ice-covered lake. I was delighted to see the beautiful light blue and orange colours of the melting lake ice.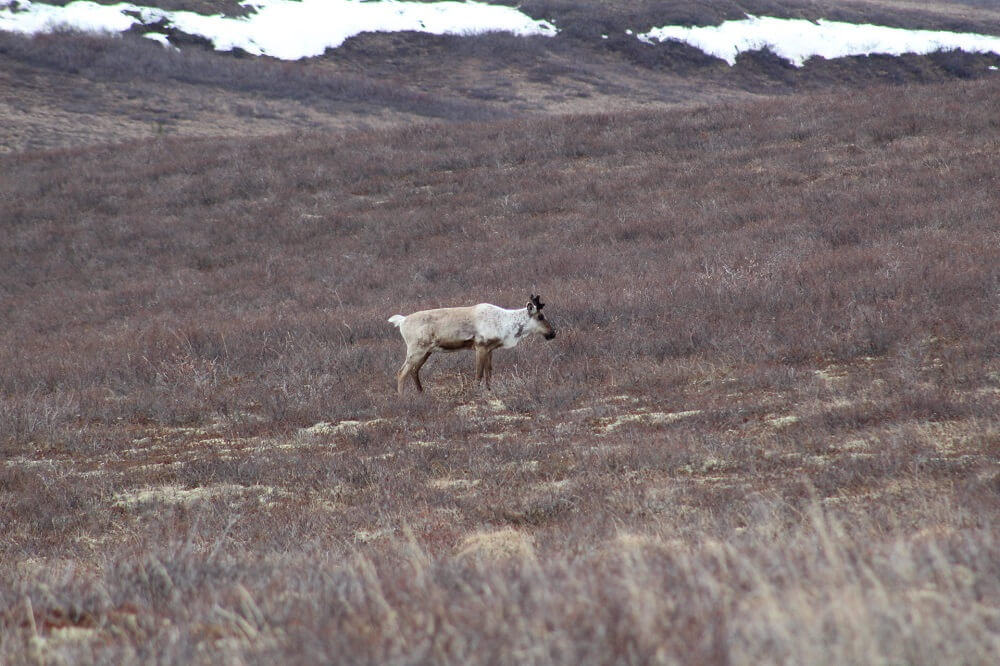 Image 6: Reindeer. We don't get many visitors at TVC. This is one of three caribou that I saw outside our camp in early June. Photo taken by Joëlle Voglimacci-Stephanopoli.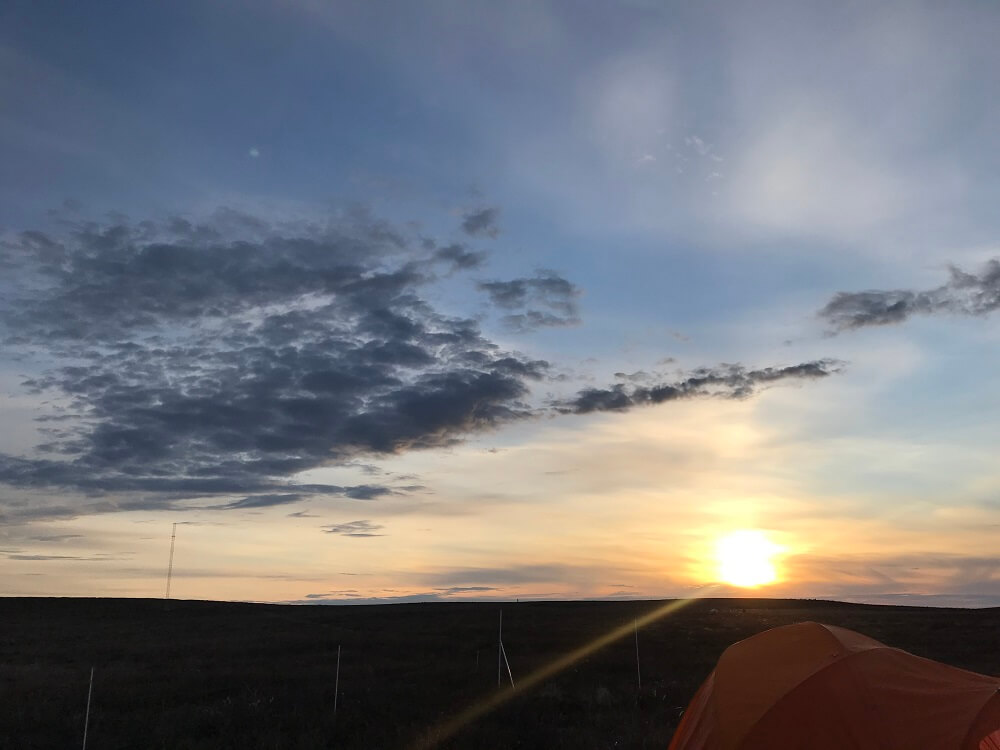 Image 7: Sunset. During the summer months, the sun does not set north of the Arctic Circle, allowing for beautiful views 24/7. I took this photo outside my tent at midnight.
Kathryn Bennett (she/her) is a research professional working on a variety of projects examining the impacts of permafrost thaw and climate change on carbon and nitrogen cycling in boreal-Arctic ecosystems with the Atmosbios Lab at the Université de Montréal. Prior to this role, she completed my B.Sc. in Environmental Science and Sustainability at the University of New Hampshire and an M.Sc. in Earth Sciences also at the University of New Hampshire. Her research interests include greenhouse gas flux dynamics, stable isotopes, and aquatic biogeochemistry in northern ecosystems.