Amundsen Science Outreach Workshop
Workshop registration info: Amundsen Science Outreach Workshop – March 23, 2021 @ 1:00pm EDT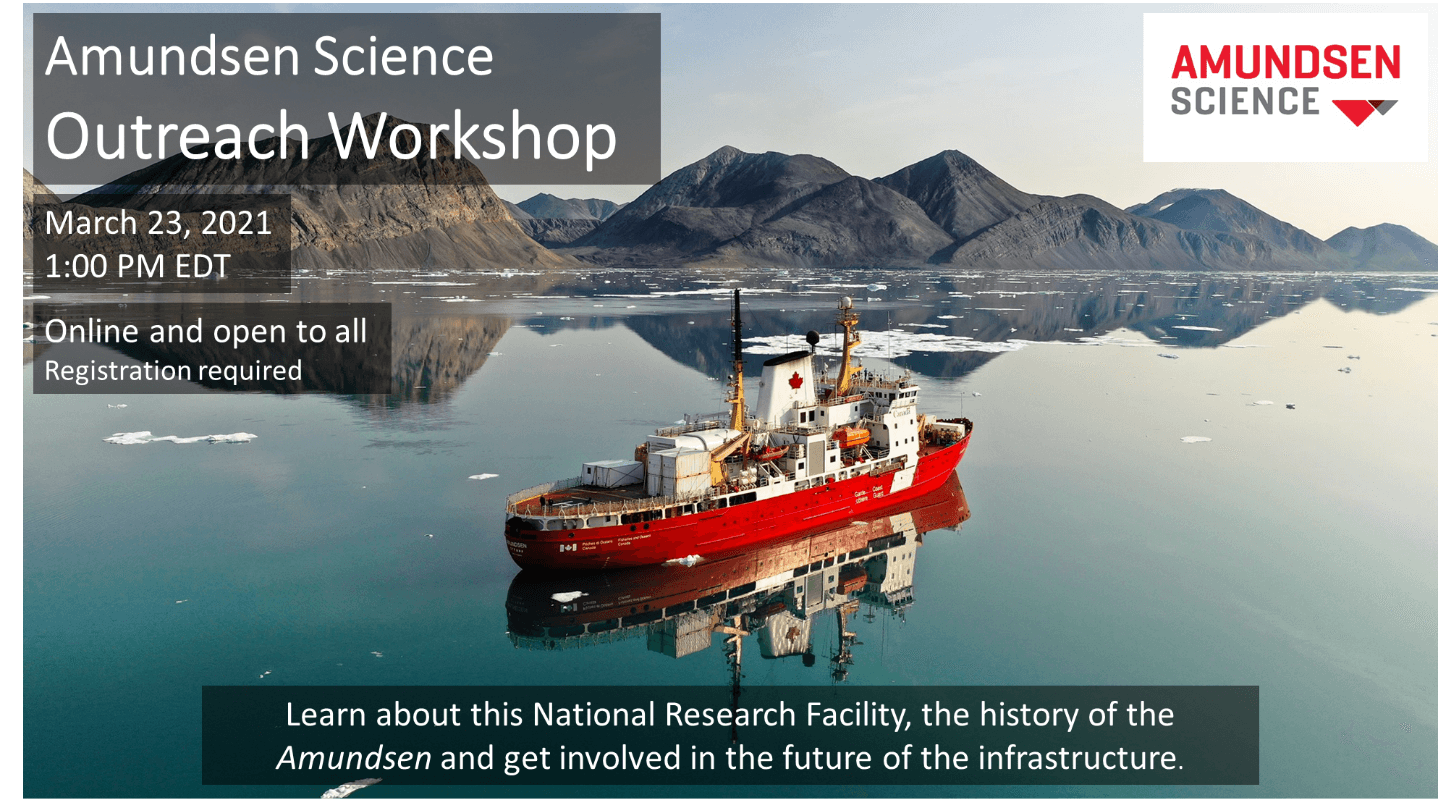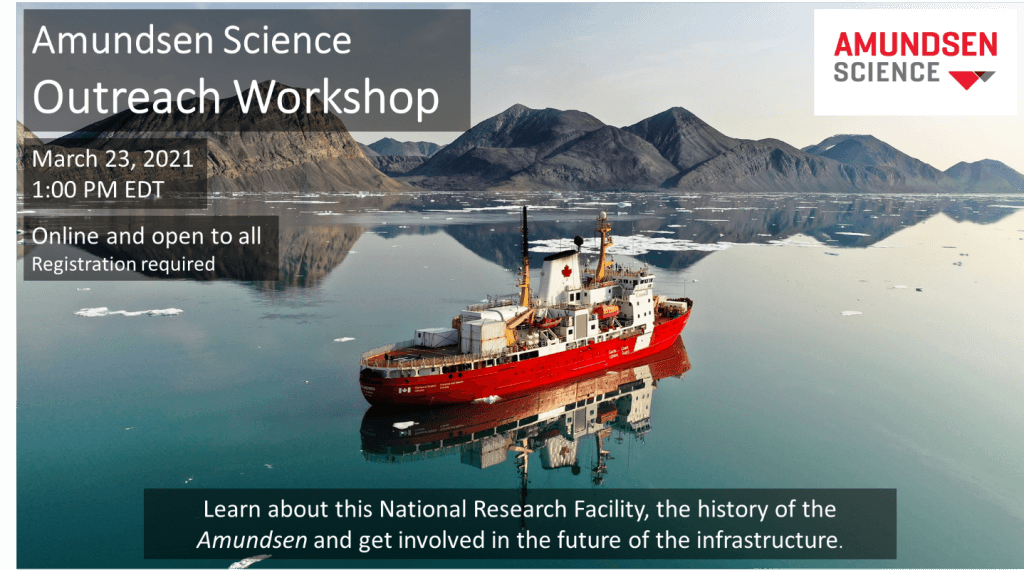 Amundsen Science is the organization responsible for the management of the scientific mandate of the research icebreaker CCGS Amundsen. In the goal of opening a conversation about the future of the research vessel and democratizing its access, Amundsen Science is hosting an Outreach Workshop on 23 March 2021, at 1:00 PM EDT.
During this online event, the history of the CCGS Amundsen and its role as a National Research Facility will be presented. More precisely, guest speakers will introduce the influence of the Amundsen on Canadian Arctic research, the development of best practices and some example of successful field programs. Moreover, we will pay a tribute to Professor Louis Fortier, the founder of Amundsen Science. Finally, a discussion on the next funding cycle (2023-2029) and the successor to the Amundsen will follow.
Hosted at Université Laval, Amundsen Science manages the vessel's pool of scientific equipment, coordinates the deployment of the icebreaker for science, and provides logistical, financial and technical support to user programs.
Mobilized for science since 2002, the research icebreaker CCGS Amundsen accommodates hundreds of researchers, experts, and students every year participating in innovative and multidisciplinary programs addressing some of the most pressing challenges the Arctic Seas are facing.
Amundsen Science, Arctic sea, Icebreaker, Ocean Science, University of Laval