Kimberly Strong Hands Over CMOS Presidency to Marek Stastna
Dear CMOS Friends and Colleagues,
June marks the end of my year as CMOS President. It has been an honour to serve in this role, which has been both eventful and rewarding, particularly over the last several months. I sincerely thank CMOS staff, Council, Executive, Centre Chairs, and Committee Chairs and members, for their support and for all their contributions to CMOS over the past year.
Last summer, I described three areas that I wanted to focus on in 2019-20 and I'd like to briefly report on some accomplishments.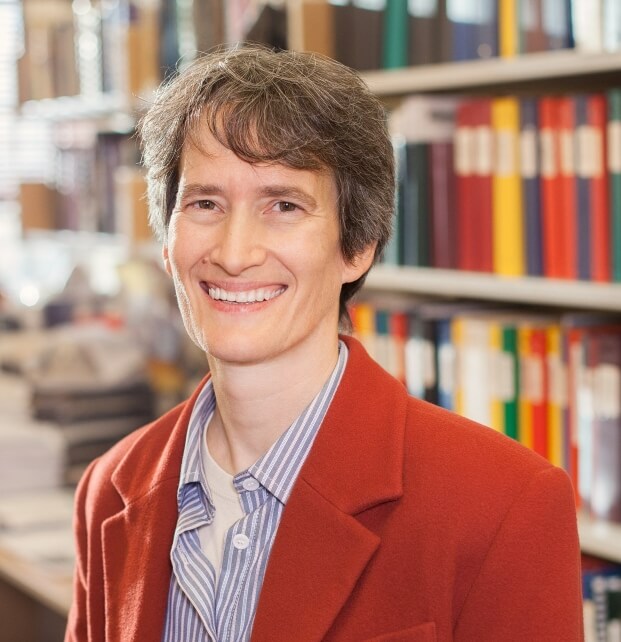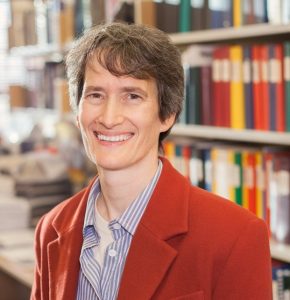 Membership and Student Involvement: I'm pleased that we now have a Membership Code of Conduct, which sets out the principles (respect, responsibility, fairness, honesty, and integrity) and responsibilities of members' engagement with CMOS. We undertook a year-long consultation process, with an initial draft presented at the 2019 AGM, revisions based on feedback from members and a legal opinion, resulting in approval at the 2020 AGM. On the student front, our Student Committee was active this year, under the very capable leadership of its Chair, Ellen Gute. They posted a series of tweets on CMOS student research last winter, visited university classes to talk about CMOS, and sent a survey to all 244 student members. This found that student networking, professional development, and educational outreach are equally important reasons for joining CMOS, that student members would like to see more job postings, career pathways, internship opportunities, and scholarships, as well as a remote career session. Rather sobering was the discovery that <1% of respondents were aware of activities in their local CMOS Centre, so we certainly have some work to do there.
Outreach and Visibility: CMOS released a Position Statement on Climate Change last summer and endorsed the AMOS Position Statement on International Cooperation and Data Sharing. We have created a CMOS slide deck, postcard, information leaflet, and stickers, all of which are available to members (via exec-dir@cmos.ca). We made our Facebook page publicly accessible and set up a Website Working Group, which has been providing guidance to our website provider Olatech on the development of a new and modernized CMOS website, which we hope to roll out soon. Plans are also underway to improve coordination between our various communications platforms and further increase CMOS visibility.
Education and Mentorship: This year has seen the reinvigoration of our School and Public Education Committee, with the recruitment of new members, a much-needed revision of its Terms of Reference, which articulates its focus on developing an educational role for the Society for youth and for the public at large. We assisted ECCC with their recruitment efforts, posting and circulating their pamphlets on Meteorological Careers and Recruitment Opportunities.
A major event this spring was moving the 54th CMOS Congress online as a result of the COVID-19 pandemic. This had been scheduled for May 24-28 in Ottawa, but was converted to an extended virtual event that ran from May 26 to June 15. About 180 presentations were given across 16 sessions and more than 900 registrants attended. Our annual Awards Ceremony also went virtual, with an online celebration of recipients held on June 11. We received a lot of positive feedback through our participant survey as well as helpful suggestions for future Congresses. Congratulations to the ad hoc organizing committee, the session conveners, presenters, and attendees for making the Virtual Congress a great success on a very tight timeline. I'd also like to thank the Ottawa LAC and SPC for all the work they did for the 54th Congress.
This spring has also seen an outpouring of grief, anger, and calls for action in response to multiple incidents of violence against Black and Indigenous people in Canada and the USA. On June 5, we released the CMOS Statement on Racism: A Time to Act, adding our voice to those of our fellow scientific societies to affirm our support for equity, inclusion, and diversity. Although this resulted in one cancelled membership, others responded positively, e.g., "Bravo! Thank you for this heartfelt, eloquent statement." and "Thanks for doing this. Makes me proud of my Society." A few days later, we responded to the call for professional societies to participate in a world-wide academic and STEM strike in support of Black Lives, rescheduling the CMOS Virtual Congress session planned for June 10. There is much that needs to be done to address issues of racism, and I hope that CMOS will build on these initial steps and take action to ensure an equitable culture within our Society.
There is much good work for CMOS to do, and I know that it will be in excellent hands with our incoming President, Marek Stastna. Marek is a Professor of Applied Mathematics at the University of Waterloo and has served as CMOS Vice-President for the last year. With his scientific expertise in geophysical fluid dynamics, his concern for students, his administrative experience, his belief in the importance of volunteer service, and his dedication to CMOS, Marek is ideally qualified to lead our Society. I have greatly enjoyed working with him and look forward to continuing to do so over the coming year. Over to you Marek!
Kimberly Strong
CMOS Past-President, and Professor & Chair, Department of Physics, University of Toronto
Email: past-president@cmos.ca
---
Dear Colleagues,
I am honoured to serve as your CMOS President for the 2020-2021 term. As I sit down to attempt to make sense of the last four tumultuous months, the Southern Ontario summer has settled into its usual sun baked pattern. Each day begins with the dawn songs of the birds in my backyard, and then rapidly heats to sit outside of the human comfort zone. On most days the heat is accompanied by relentless humidity, and it really isn't until the Sun reaches a particularly acute angle in the evening that the outside world truly welcomes people again. As someone who grew up at the very southern extremity of Canada, the local climates of our giant country have always amazed me, and over the past year this has been sharpened by the diversity of perspectives I have heard at the CMOS Centre Chairs meetings, and of course through the subsequent physical isolation of the quarantine.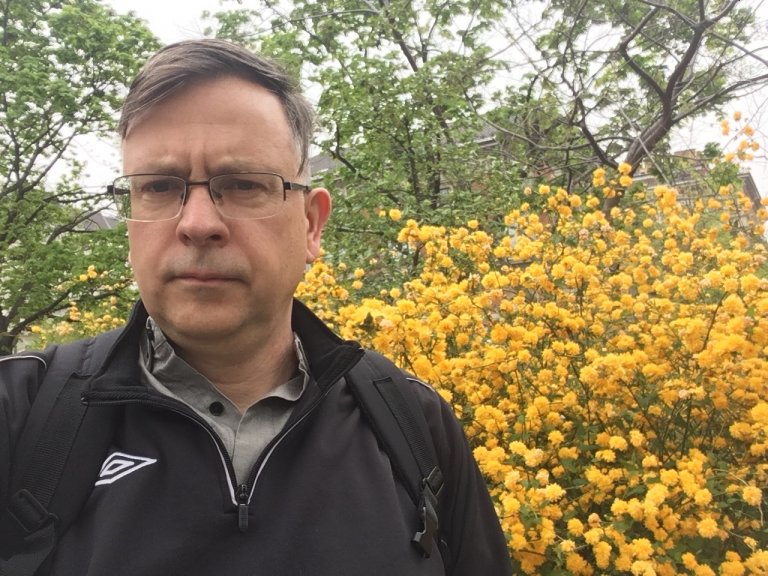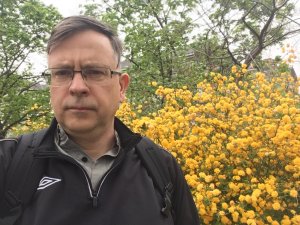 Professionally, days are filled with electronic meetings, and it really is some sort of wonder how quickly the life of "too many physical meetings" shifted to a life of "too many electronic meetings". Though, for a few glorious weeks there, my inbox was remarkably free of unanswered emails and all my reviews were in on time! For some of my students, the quarantine has not changed much, and the ability to focus on their research has led to a flowering of activity. For others though, the casual social interaction, and the soft pressure an academic environment provides are both sorely missed. Moreover, many employer organizations have painted the shift to working from home as something that is far easier than the puzzle our complex, modern life poses.
CMOS as an organization has weathered the storm reasonably well. We have hosted a Virtual Congress that, despite a very short run in, had a turnout that was competitive with our largest Congresses (and the organizers associated with the Virtual Congress, mainly in the Ottawa Centre, should take a well deserved, bow). We have also had our first fully electronic AGM, which while revealing demographic pressure points in our society, certainly proved active. Thus both the true business (i.e. science) and the technical business of the society have seemingly made the adjustment to the electronic format. Over the coming months we will asses the extent to which the financial side of CMOS weathered the storm, and we will begin in earnest, both the 2020-2021 year of activities that will culminate in the 55th Victoria-led Congress and a larger exercise of revising the CMOS Strategic Plan.
The question of whether the present state of the world is a speed bump or a fork in the road is not easy to answer. Some of the answers will be personal; I know, for example, that I will never travel as much as I did in the two years prior to the pandemic. Other aspects may well be beyond our individual control. It is certainly unclear what the long term funding prospects look like for basic science in an economic reality that will bear the marks of the necessary COVID-19 related expenditures for a decade or more. Moreover, the negative effects of a changing climate are disproportionately borne by those with the least resources to make necessary adjustments, and as we face funding pressures on science, this more basic fact should not be forgotten.
I thus believe it is imperative that the voice of CMOS, be it in Zoom/Webex meetings, through our publications, or on social media, is loud in its advocacy for both our science and our scientists in the broadest sense possible. Indeed if there is any clear message from the Virtual Congress, it is that the electronic mode of delivery allows for a long overdue democratization of science. I would challenge all of us to build on these small, first steps in the coming year in an effort at modernizing our Society and preparing it for the challenges of the future. In particular, while the profound changes in the climate system are ongoing, it is clear that media and political awareness of climate issues has taken a back seat to more immediate, COVID-19 related concerns.
It is customary at this point to thank the outgoing and welcome the incoming volunteers. Like all scientific societies, CMOS is only as strong and active as those who volunteer their time for it. I wish nothing but the best for the outgoing volunteers:
Recording Secretary Fred Conway
Past-President Paul Kushner
Councillor-at-Large Bob Sica
Councillor-at-Large Douw Steyn (who is continuing in the role of Publications Director and Privacy Officer)
Student Committee Chair Ellen Gute.
At the same time, I look forward to working with the incoming cohort:
Vice President Jim Abraham
Recording Secretary Alexandre Audette
Councillor-at-Large Dominique Paquin
Student Committee Chair and Councillor-at-Large Chris Poitras.
I also want to acknowledge all the ongoing volunteers in their various roles.
On a final note, I am by nature, a talker. As imperfect as it is, email can be a great start to a conversation, and I look forward to hearing from any CMOS member, or prospective member, on any issue they would like to bring to my attention. A close second to sending me an email, would be to contribute an interesting article to our ever-changing, and very sharp looking Bulletin!
Marek Stastna
CMOS President, and Professor, Department of Applied Mathematics, University of Waterloo
Email: president@cmos.ca
Did you enjoy this article? Click here to subscribe!
More Like This:
Changing of the Guard: Paul Kushner Hands CMOS Presidency Over to Kimberly Strong
CMOS Statement on Racism: A Time to Act
CMOS Recognizes 2020 Awards Winners at Virtual Congress
AMOS Position Statement on International Cooperation and Data Sharing, CMOS Position Statement on Climate Change, CMOS Statement on Racism, Kimberly Strong, Marek Stastna, Membership Code of Conduct